Products
Needle Detectors
Conveyor Type Needle / Metal Detector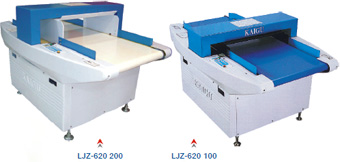 Features
When sensor detect a broken needle chip which diameter is over the ability, the machine buzzers conveyor belt stops and returns the product detected
Monitor of detecting sensitivity helps to adjust sensitivity
10pcs. of indicator lamps identify exact location of object so that you can find it easily
Technical Specifications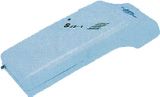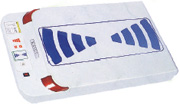 Technical Specifications

Technical Specifications

LJZ 650

Computerized Needle Detector
Features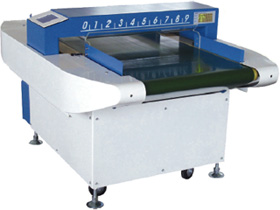 Environment test and belt test for complete assurance that nothing is disturbing the magnetic field and machine is ready to operate.
Cycled magnetic sensor, excellent anti-disturb performance
Use touch screen technology and based on multi language operation system
Accurate metal or needle chips locating technology , customer define function, easy to use
Learn function that assures that only needle is detected and not scattered metal dust that is present in many garments or materials like denims, jute, gums etc.
Individual sensibility adjusting for every channel, fit for detecting garments that have studs or zippers etc.
Smart report system, provide different kinds of reports regarding number of pieces passed, number of pieces rejected, total productions, time taken etc. It ensures that a rejected piece is not included in the shipment even by mistake.
The control systems are based on RS-485 bus technology
Installed machine status indicator and operator guider which are based on matrix LCD touchscreen technology.